Auspicious business logo is essential for business success. A business logo explains the nature of the business and represents the company's values and brand identity.   From a Feng Shui and Bazi perspective, the logo's shape, colour and fonts are closely related and relevant to the business owner's elements.  Having the right elements in the company's logo enhances the likelihood of success whilst showcasing the owner's intrinsic talent elements.
The business card is a representation of your business which provides essential branding message and contact information.  It is important that these pertinent information are correctly position at the auspicious sectors of the business card for maximum effectiveness.
Here is an example of how a business logo that enhances the success elements of the business owner with consideration for shape, colour and number: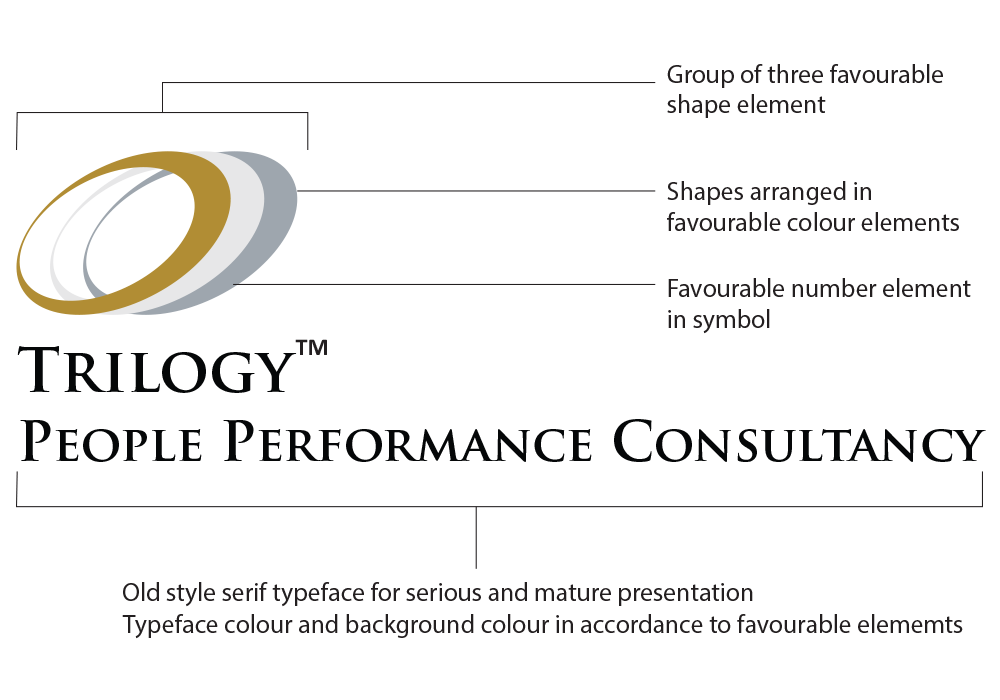 Write in and let us understand your needs and develop the right business solutions for you.  Please send your enquiries to bizsolutions@8treasures.biz.
"Janet has been my Feng Shui consultant for the last 9 years since 2006. Since then I consulted her whenever I started a new centre and she did my yearly Feng Shui audits.
She helped me to create a 35m business by 2011. My home is done by her and I am very happy with the results I have received.  When she introduced the Bazi profiling system, we were able to allow the key management to be put into a well-structured team. Janet could explain why some staff are especially suited to certain roles in the company. By allowing the various members of the team to focus on their strengths, it allowed the company to better use of resources."…  Mr Ananda Raja, Founder & Chairman, Atos Wellness Group, Singapore