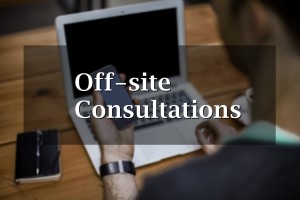 Off-site Feng Shui consultations are done when clients are not located in Singapore or when the preference is not to have the Feng Shui Consultant on-site.
Feng Shui analysis for the house – the house facing direction to be determined by client. Good (auspicious) & bad (inauspicious) directions & sectors for occupants will be identified using 8 Mansions & 8 Aspirations formulas.  
Not included in this consultation: Flying Star analysis & Bazi analysis of occupants.
HDB Apartments (Singapore only)
HDB flat (Single Storey) – S$350 or US$275        FSCHDBAp1-off

HDB Flat (Double Storey) – S$475 or US$370       FSCHDBAp2-off
For Pte Apartments & Landed Properties (Singapore & Overseas)
Private Apartment (Single Storey) – S$768 or US$615       FSCPteAp1-off

Private Apartment (Double Storey)- S$908 or US$726      FSCPteAp2-off

Terrace House – S$1180 or US$938                                               FSCTerrace-off

Semi Detached House – S$2308 or US$1846                           FSCSemiD-off

Bungalow – S$2798 or US$2238                                                      FSCBung-off
For off-site Office consultation, please click here.
Consultation includes Good & Bad Directions and Sectors for Client's office based on 8
Mansions and 8 Aspirations formulas.  
Office Cubicle or Room (1 pax)

– S$288 or US$230                                                       FSCOff1-off

Biz Premises (less than 2000 sqft)

– S$1398 or US$1118                                            FSCOff2-off

Biz Premises ( Between 2000 to 3000 sqft)

– S$1678 or US$1342                           FSCOff3-off

Business Premises ( Between 3000 to 5000 sqft)

– S$2098 or US$1678                FSCOff4-off
Order Process:
Indicate type of consultation required and email to info@8treasures.biz  or call 82897959 ( available from 9am – 5pm). Alternatively, you can contact us here. 

8Treasures will email invoice to your email address for payment with credit card.

Client to fax copy of floor plan with compass directions indicated.

A comprehensive written report will be provided within a week of payment.

Email or Telephone-Singapore only (Q&A) with Client.