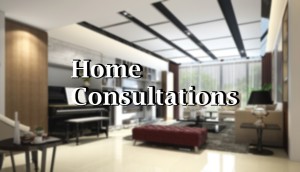 Complete On-site Home Feng Shui Consultation
On-site consultations are done when the Feng Shui consultant is on-site at the premises. Prices are not inclusive of travel and accommodation for consultations done outside of Singapore.
A complete property audit includes external surrounding and internal analysis done under the 8 Aspirations, 8 Mansions, Flying Star  & XKDG formulas of Feng Shui. For a more complete and accurate reading, 8 Mansions formula and Four Pillars Destiny (Bazi) are done to identify (auspicious) & bad (inauspicious) directions for occupants.  The total on-site reading will take between 2 to 3 hours depending on the questions that you have.
The following are our consultation rates:
HDB Apartments (Singapore only) (Bazi reading – max. 4 occupants)
HDB 3-room apartment or smaller – S$888    FSCHDB3rm-on

HDB 4-room apartment – S$988   FSCHDB4rm-on

HDB 5-room apartment – S$1088   FSCHDB5rm-on

HDB Executive apartment – S$1188   FSCHDBEA-on

HDB Executive mansionette – S$1288   FSCHDBEM-on
Private Apartments (Bazi reading – max. 4 occupants)

Private Condominium Apartment – S$1288 FSCCondo-on

Penthouse Condominium – $1488                  FSCPenthouse-on
Private Landed Properties (Bazi reading – max. 4 occupants)
Terrace House less than 2000sqft – S$1888 FSCTerrace1-on

Terrace House more than 2000sqft – S$2288 FSCTerrace2-on

Semi-Detached House – S$2688                    FSCSemiD-on

Bungalow less than 5000sqft – S$3288          FSCBung1-on

Bungalow up to 6000sqft – S$3988                FSCBung2-on
For any properties above the above-stated land sizes, please contact Feng Shui consultant through email info@8treasures.biz  or call 6224 7418 ( available from 9am – 5pm).
For an appointment, please email info@8treasures.biz or call 82897959. Alternatively, you can contact us here.